Company History and Background
Bucks Carpets has been owned and managed by the same family for almost fifty years.
The beautiful Art Deco building that houses the retail and contract business, was built as the corner unit of the Royalty Parade in Bourne End and opened as a live show theatre and cinema on New Year's Day in 1934. At the height of its popularity it could seat 600 people. It continued to be run as the Royalty Cinema until 1959 when sadly it closed. In 1962 it changed hands and was run as a furniture store until the late 1960's after which it was taken over by the current owners.
The founder members of Bucks Carpets ensured that a solid foundation was set for the running of the business, which now services a broad spectrum of customers, including domestic and commercial clients.
Now owned and run by the second and third generation, the Directors pride themselves on the service given and the professionalism of the sales team built up over many years.
A major renovation of the building has now been concluded and the store has been expanded internally with a beautiful new mezzanine bed showroom accessed by either stairs or a newly installed lift. The whole store has been updated and is now fully DDA compliant and air conditioned throughout.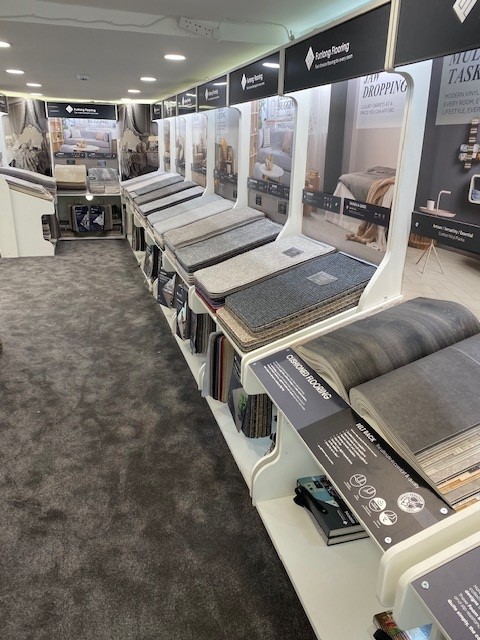 Our Showroom
Our Huge Showroom/Warehouse, with Free Customer Parking, provides an unrivalled selection of Carpets, Flooring, Rugs & Beds all at Top Discount Prices.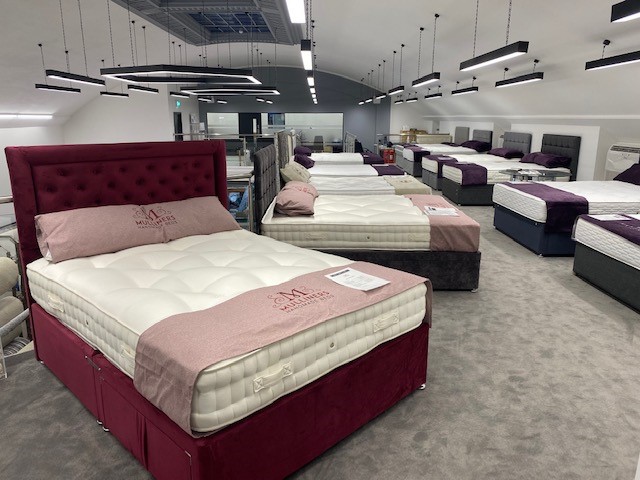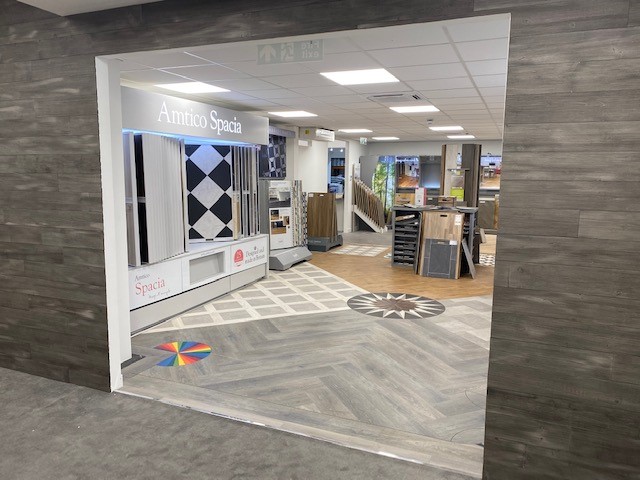 Ash Fox (Carpet & Hard Flooring Manager)
Ash started his career as a hard flooring installer. He came to Bucks Carpets & Beds over 10 years ago and has since learnt all aspects of sales and products. Ash is particularly knowledgeable about hard flooring and is the store Sales Manager.
Arun Khan (Carpet & Bed Floor Manager)
Arun is our Bed Floor Manager and Commercial Sales Manager with 20 years experience in the industry all within the family's businesses, during which time he has built up a wealth of knowledge and a large clientele.
Richard DaSilva (Insurance Department & Bed Floor Manager)
Richard runs our insurance department and has more than 30 years experience in flooring and bed retail. He has been working within the family's businesses for almost 20 years and is an invaluable member of the team.
Kevin Skiffington (Sales)
Kevin has been in the carpet industry for well over 25years, many of which have been spent with Bucks Carpets & Beds. He is a very knowledgeable member of the sales team.
Adrian Ringsell (Sales)
Adrian joined the business two years ago bringing with him a wealth of retail experience. He has now become an integral part of our sales team across all departments within the store.
Dan Chapman (Sales)
Dan is a enthusiastic member of our sales team and is able to advise our customers on carpets, hard floors & beds helping them find the perfect finishes for their homes!
Graham Togwell (Carpet & Flooring Surveyor)
Graham is Bucks Carpets & Beds full time estimator. With over 30 years within the industry and originally a carpet fitter his knowledge and experience are of great importance to the business.
Jayne Clarke (Accounts)
Jayne runs the Accounts at Bucks Carpets & Beds and works closely with the sales team to ensure the smooth running of the Accounts and Accounts administration of the Company. Jayne is an integral part of the Bucks Carpets team.
Tena (Administration Assistant)
Tena works closely with the sales team to ensure the smooth running of the administration side of our business. One of her main focusses is to ensure that customer queries are handled in a timely and efficient manner.
Grahame Loach (Finance Administration)
Grahame has been with Bucks Carpets & Beds for over 50 years and has fulfilled many different roles in that time. He now assists with the smooth running of our financial administration.
Our Services
We also operate an expanding Contract Division, encompassing Property Management Companies, House Builders, Hotels, Housing Associations, Schools, Nursing Homes, Landlords, Office Refurbishment and other commercial clients.
All our sales team are highly qualified and will be happy to deal with your enquiries.